Fully air-conditioned...
The standards and the expectations are high: we are ready to meet them...
Our 3-star-hotel is situated in Cervia, divided from the sea only by a lush pinewood. The lush green is a feast for the eyes and the cool that you can enjoy in hot summer days is the most you could ask for. In the pinewood you will find games for kids and comfortable tables on which you could make good Pic-Nic.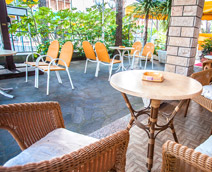 In our hotel all rooms are air conditioned; the large living room bar communicates with a shady garden.

All the comfort for family and children to make perfect your holidays.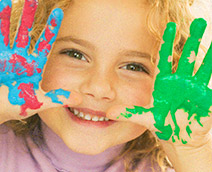 Happy Children?
This is possible because our attention towards them is high, we were concerned to give services for both new mothers who want specific cuisines for their babies, and for children's fun thanks to an external play area in the garden.